Customized Neoprene Nitrile EDPM Silicone Rubber Bellows
Rubber Bellows are used as a cover or expansion joint to protect device or machines, which are made by rubber compression molding, rubber injection mold or extrusion tool.
Rubber Bellows are designed as a cover mainly protect against dust, water, oil, grease, acids, bleaches, spatter or other environment elements.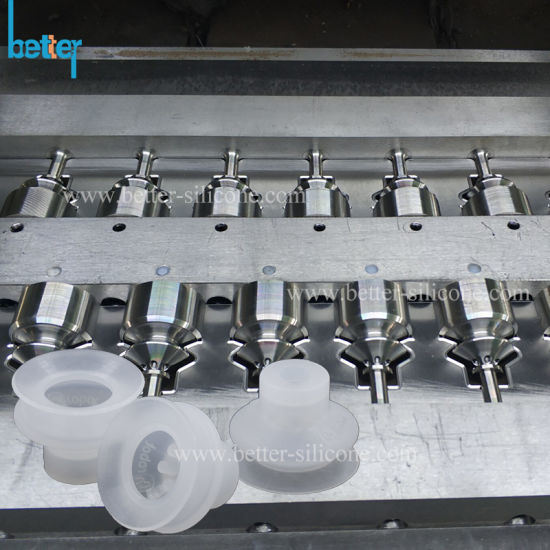 Rubber Bellows Main Structions and Shapes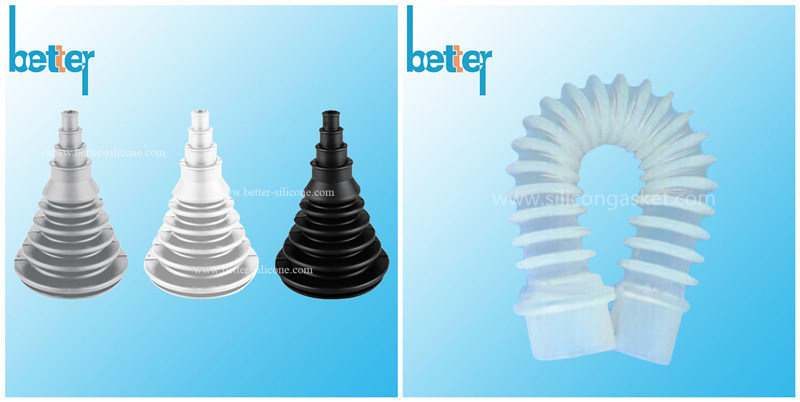 Straight Convolution Rubber Bellows
Spiral Convolution Rubber Bellows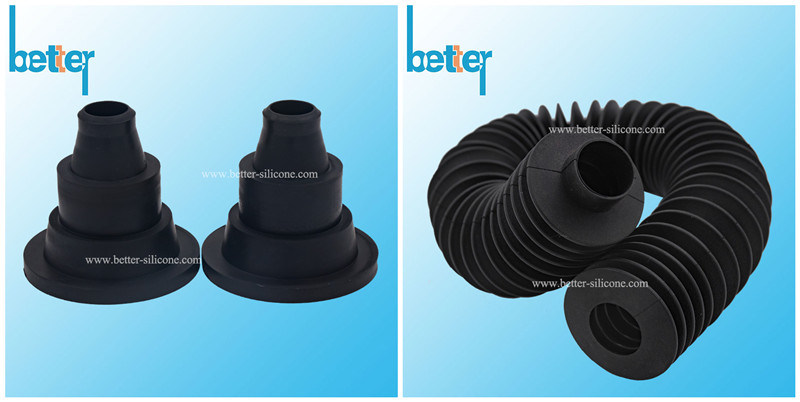 Concentric Rubber Bellows Tapered Rubber Bellows
Reasons of Rubber Bellows' major defects:
1. Flashing is too big: to solve this problem, we need to pay attention to 3 points when production; the first one is mold-design, second one is workers' skill about removing flash, and the production technology is also very important, if molding pressure is not enough, will also make the flash hard to be removed.
2. Mold misalignment & uneven wall: this problem mainly caused by mold tool, like mold-making precision, misalignment of upper mold and down mold, datum angle & the 4 located pins are not accurate enough.
3. Lip cracking: the situation is relative to raw materials hardness & durometer, products' structure, and die-cutting tool.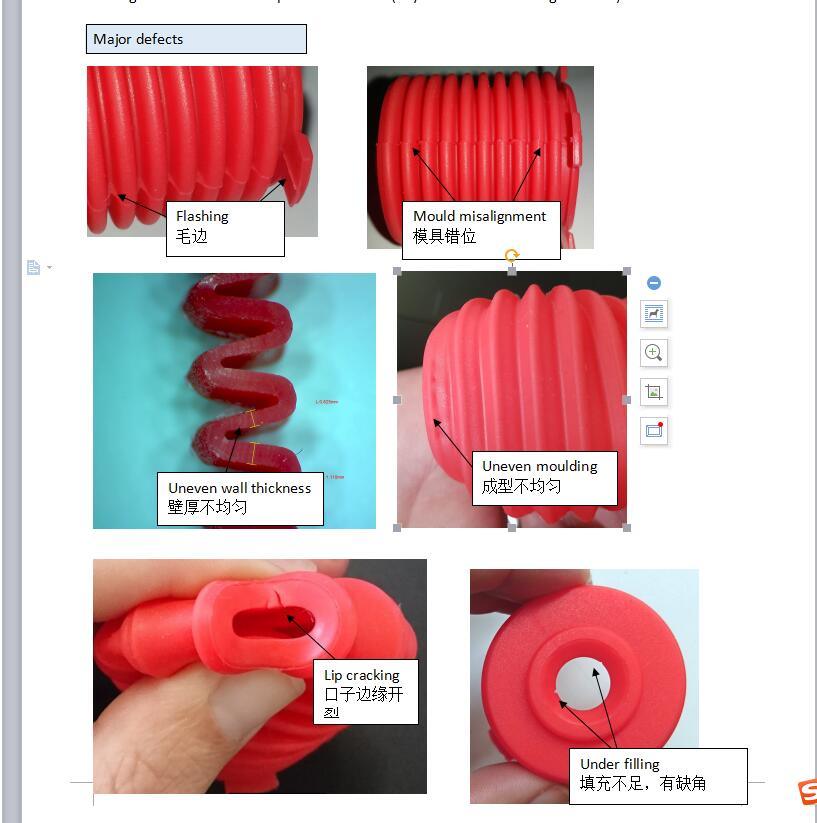 Rubber Bellows Materials adoption
RUBBER COUMPOUNDS TYPES AND REFERENCES

Material

Abbreviation

Temperature Range
(dry heat)
Aging Weathering
Ozone
Oil& Grease
Resistance
Water Swell Resistance
Flex-Fatigue
Economy of
Material

Material Notes


(Neoprene)

CR

-40F to 250F

Good

Good

Average

Very ood

Good

exposure to refrigerants,
can be compounded for FDA applications

Nitrile

NBR

-22F to 212F

Poor

Very Good

Good

Good

Very Good

Automotive Applications,
Good Oil Proof

Ethylence-Propylene

EPDM,EPM

-60F to 300F

Very Good

Poor

Very Good

Good

Very Good

Outside Applications,
Good Weather Proof

Silicone

VMQ

-75F to 450F

Very Good

Average

Very Good

Very Good

Average

Medical Applications

Fluorocarbon

FKM

5F to 390F

Very Good

Very Good

Good

Average

Poor

Rubber King,
Widely Applications
Rubber Bellows Design Guide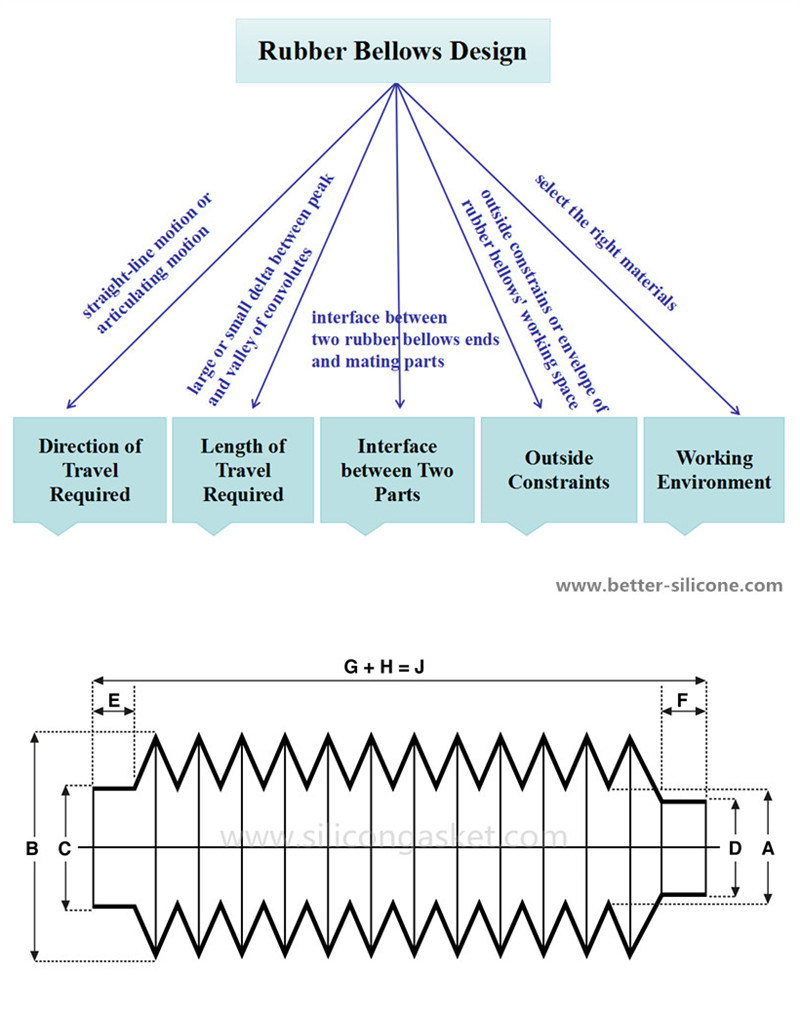 Rubber Bellows Some Typical Applications
Expansion joints
Rod & Ball screw covers
Piping penetration seals
Fan duct connections
Compressor and engine intake and exhaust manifold connections
Different Silicone Rubber Bellows durometer demands, surface demands, parting lines demands or rubber flashing demands have different production difficulty and production cost. Epecially for mold-making technology demands, compression mold steel choice, mold maintain when mass production etc.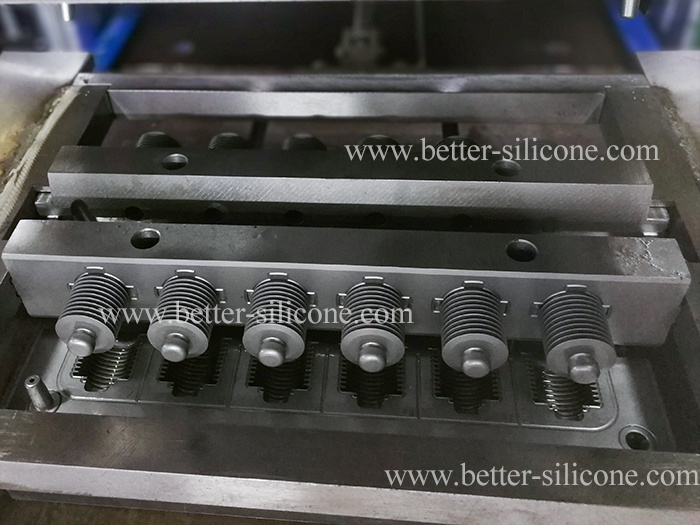 Custom Rubber Expansion Bellows Requirements:
1. Offer 2D, 3D design drawings or samples, and also tell us your sizes telorance demands.
2. Bellows Materials Demands: Rubber, Silicone, EPDM, Nitrile,
etc, or tell us operating environments, functions etc.
3. Durometer Demands (Hardness Shore A):
4.. Silicone Bellows Surface Demand
5. Working Environmment Demands
6.
Silicon Bellows Flashing Demands etc.