Face shield disposable Civil Mouth Guard Cover respiratior Masks
| | |
| --- | --- |
| Description | 3 ply earloops pp dispoable mask |
| Material | Non-woven Fabric |
| Size | 17.5x9.5cm |
| Layer | 3 Plys |
| Type | Earloop Face Mask |
| Certification | CE FDA ISO |
| Package | 50pcs/box, 2000pcs/carton |
| BFE | 95% - 99.9% |
| MOQ | 10000pcs |
| Feature | Skin-friendly, Hypoallergenic ,Comfortable, High breathability |
| Function | Filter visible isible objects such as droplets, on-oily particles and becteria |
Face masks help limit the spread of germs. When someone talks, coughs, or sneezes they may release tiny drops into the air that can infect others. If someone is ill face masks can reduce the number of germs that the wearer releases and can protect other people from becoming sick. A face mask also protects the wearer's nose and mouth from splashes or sprays of body fluids. It is ideal for every house in day to day activities as well as doctors, surgeons, dentist, dental assistance, nurses, landscapers, contractors,plumbers, exterminators, nail technicians and many more.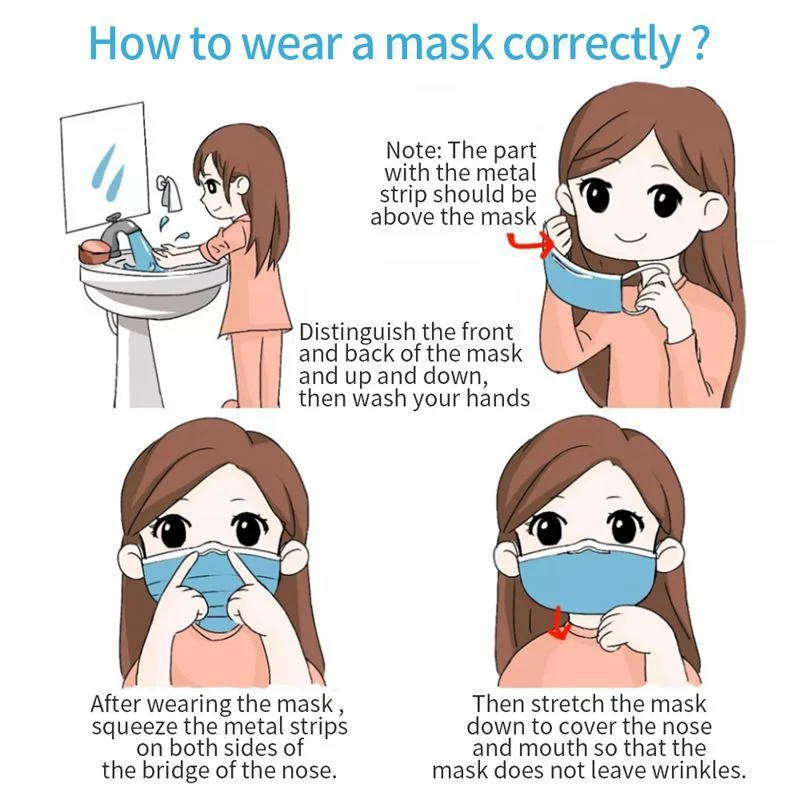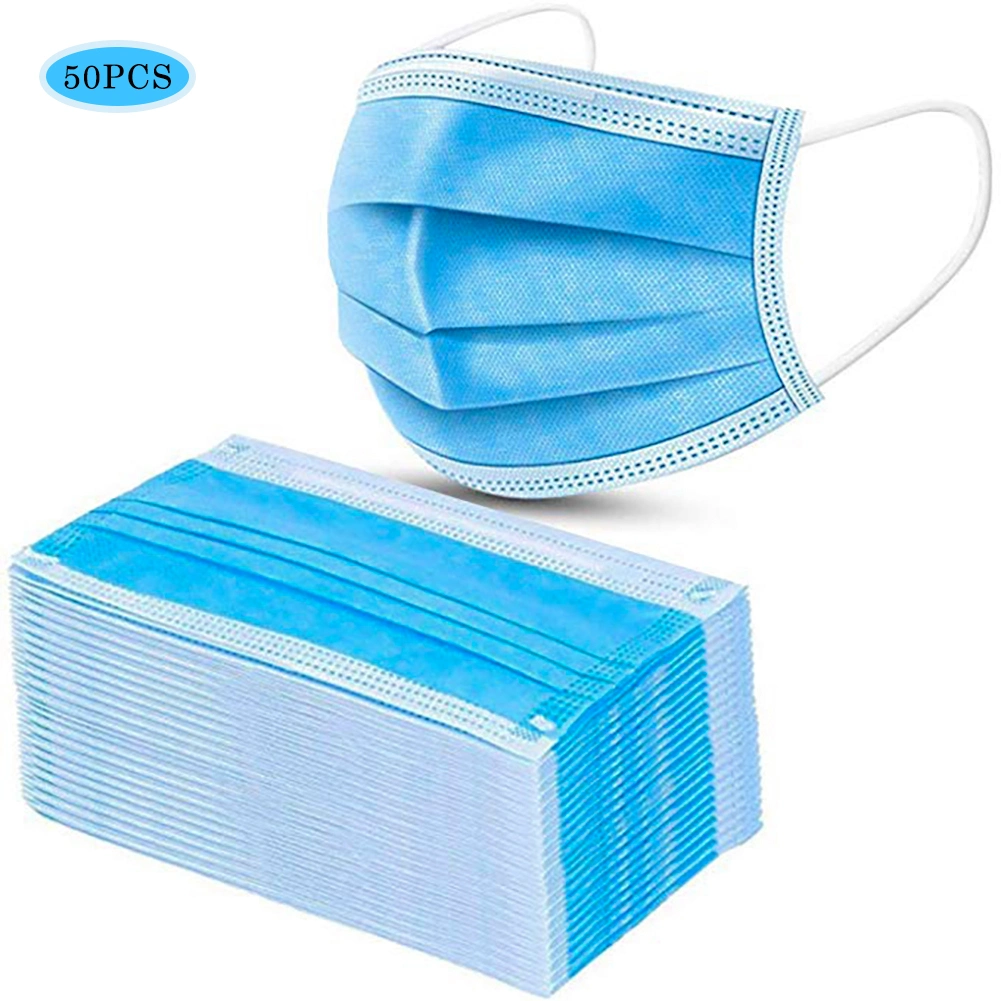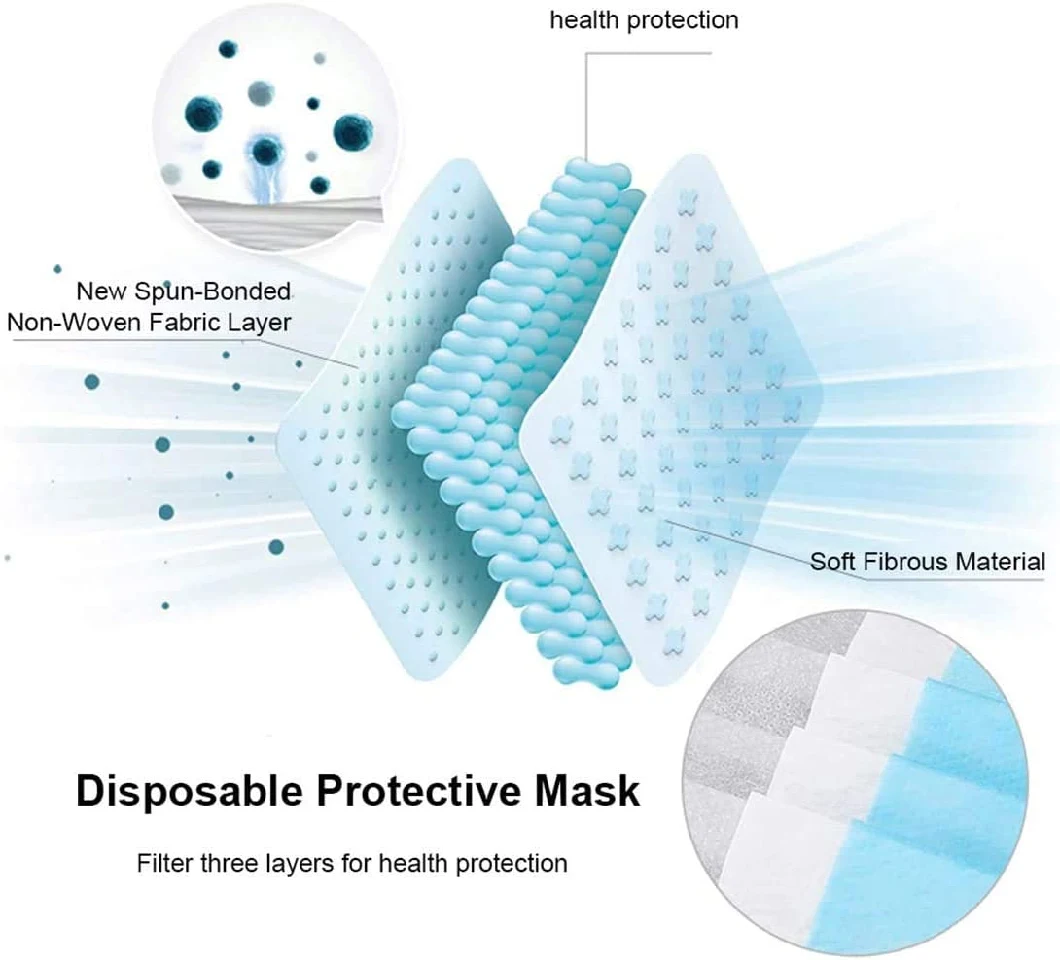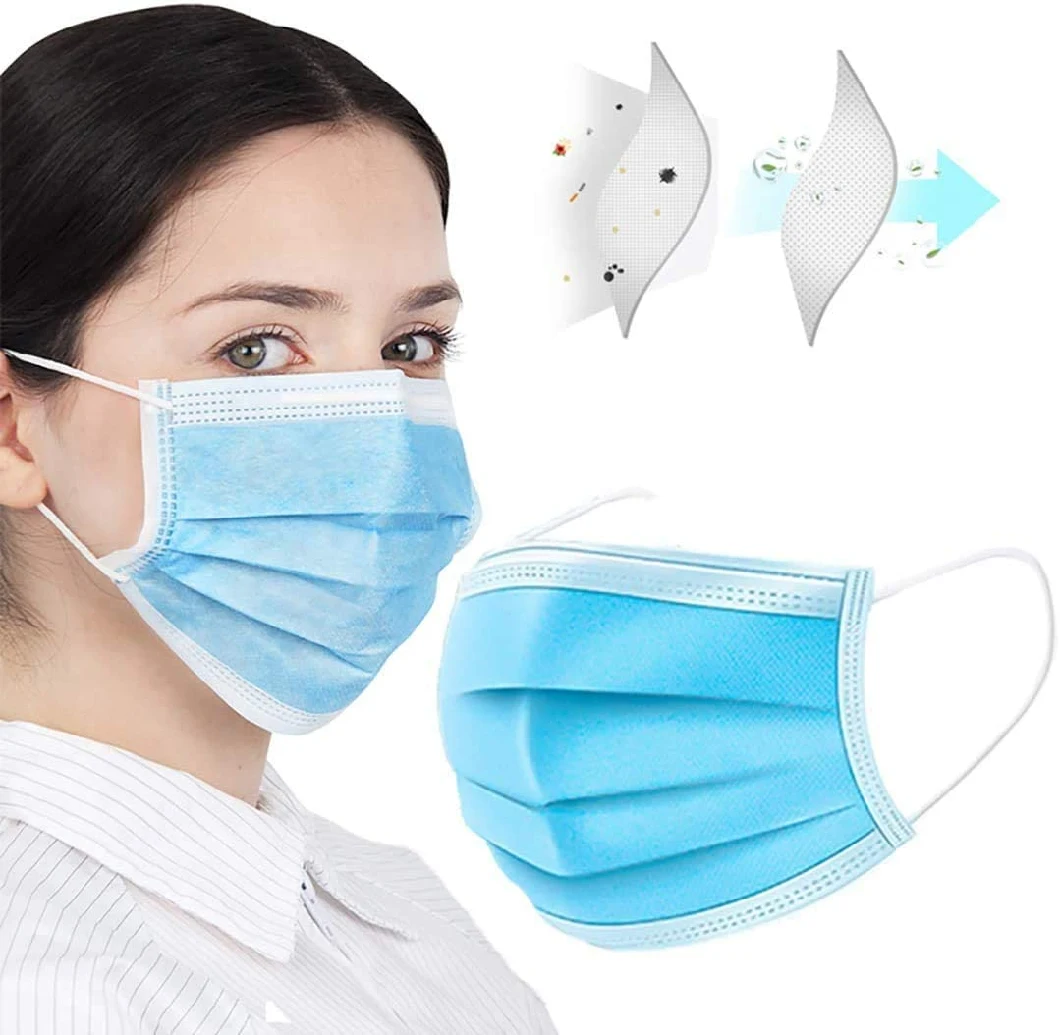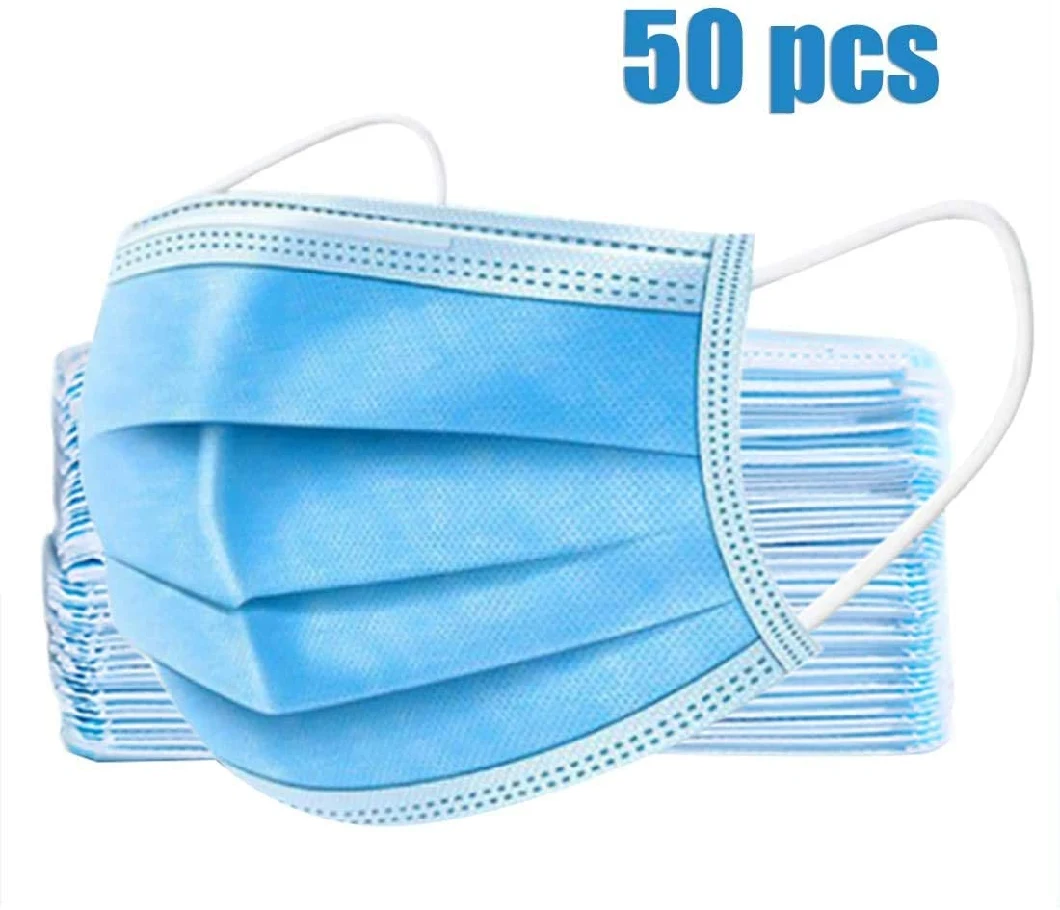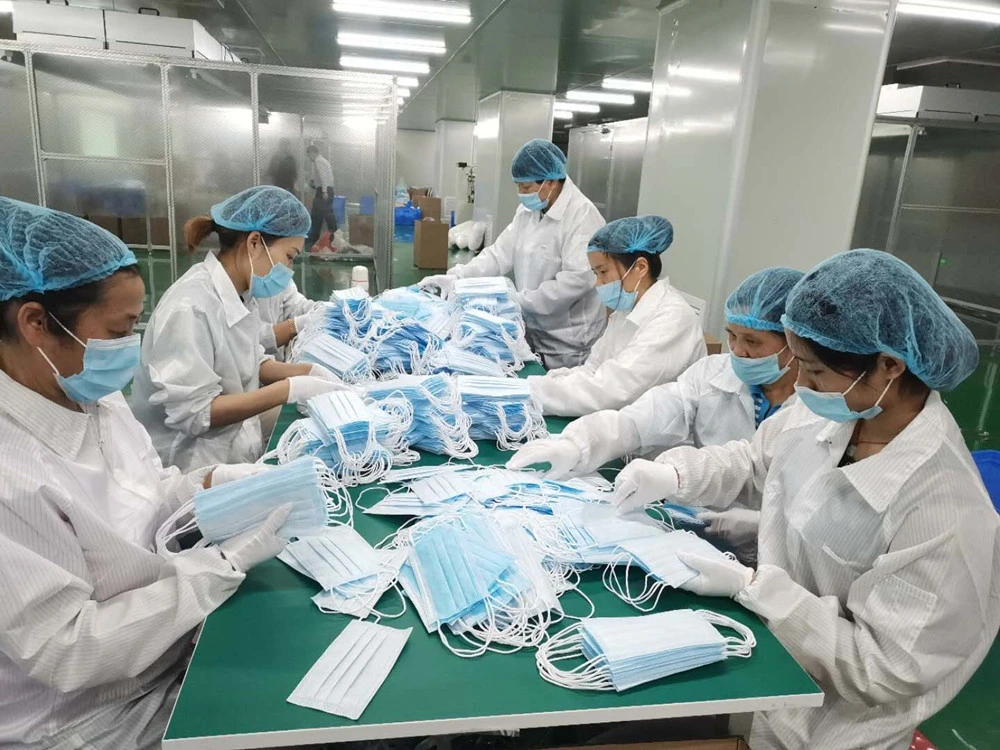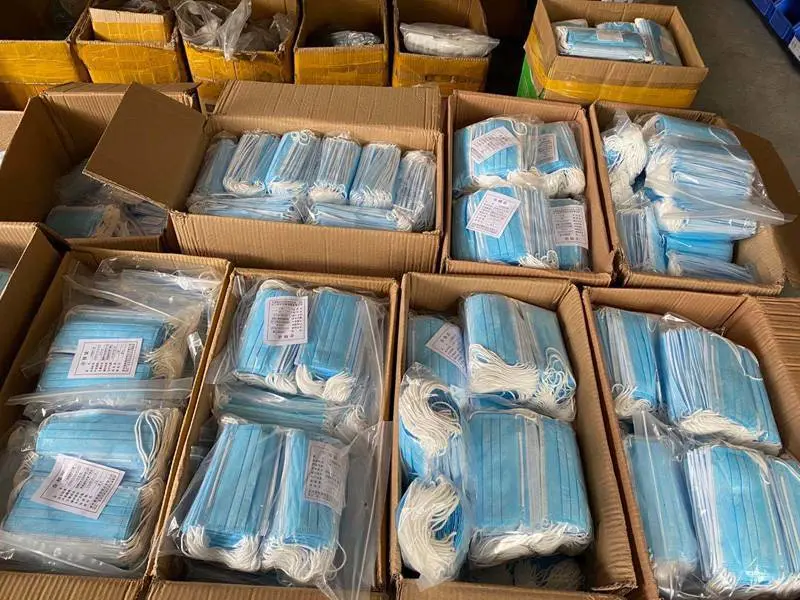 Precautions
Do not enter the operating room and perform invasive operations;
The packaging is damaged, it is strictly forbidden to use
For those who are allergic to this product
This product is valid for 2 years and its use is strictly prohibited;
After the product is used, it should be processed according to the requirements of the or environmental protection department;
Do not use this product if a beard, facial hair, or other facial features prevent the face and the edges of the mask from achieving a good fit
When the mask is damaged, dirty or feels dizzy, breathing is difficult or other discomfort, you should immediately leave the contaminated area and replace with a new mask.
For your health, we recommend that you perform a simple 3-step check before use
The overall appearance of the mask is not damaged or seriously polluted
The ear strap is not damaged and has good elasticity;
No nose clip is broken or broken.
Follow the steps below when wearing a mask
The nose clip is outward, and the ear straps are pulled separately with both hands to ensure that the nose clip is upward;
Put on the mask, put the lower jaw inside the mask, buckle the ear strap behind your ears with both hands
Adjust to a comfortable position so that the mask fits your face;
Press the index finger and middle finger of both hands to adjust the nose clip until it is close to the nose frame;
After each wearing, airtightness check is required: cover the mask with both hands and exhale. If you feel gas leaking from the nose clip, follow step 4 again
Adjust the nose clip; if you feel gas leaking from both sides of the mask, please adjust the ear straps.
Tips:
1.Avoid hand washing, which will damage the filter elements
2.Avoid high temperature, high humidity or direct.
3.Do not use it if you have skin allergy.
4.Eco-friendly , fashinable, convenient to use.
Shipping:
DHL/Fedex/UPS/TNT/EMS/by Air/by Sea or special line ...... choose the best way for you!
1,Send out immediately after your payment for small order if have stock.big order need 3 to 5 days.
2.By DHL: 3-5days
3.By Fedex:3-7days