CK Series CNC roll turning machine choose 828D SIEMENS system and serve motor drive,the machine tool is designed basing on ATOMAT Italy.Germany HERKULES's roll turning lathe technical performance factors.new forms of mechanical structure,at the same time ,the machine tolls suitable for a variety of materials roll.It can be used to turn cast roll,high speed steel roll,tungsten carbide roll etc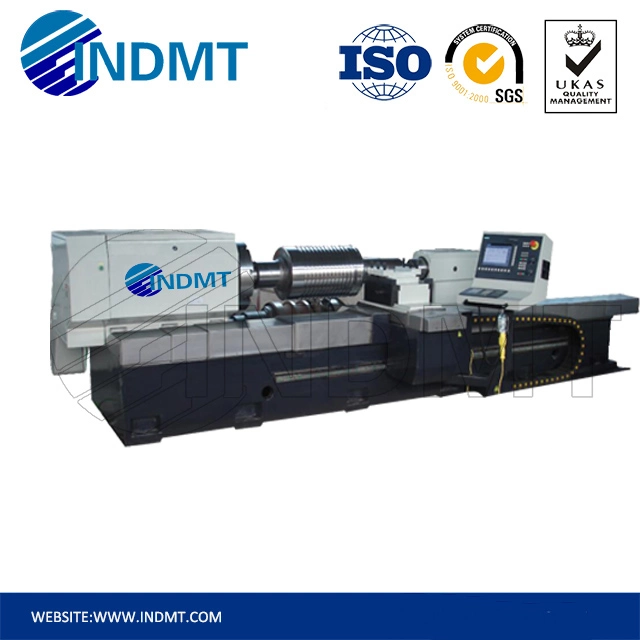 Work piece material type

CAST ROLL,TC ROLL,HSS ROLL and so on

Diameter of workpiece

100-550mm

Max Length of workpiece

2500mm/3000mm

Variation of r.p.m. at different ranges

r.p.m.

5~350

Feed back system

Encoders for both axes

Spindle motor power

3

0

Kw

Positioning accuracy

0.0

0

1mm

Repeat positioning accuracy

0.0

0

1mm

Cutter

holder

diameter

5

0×

5

0mm

Ball screw

Taiwan TBI

Net weight

13000kg

Overall diamensions

54

00×

12

00×

130

0

mm

CNC System

SIEMENS 828D
CNC Heavy duty Roll Turning lathe suitable for roughing and finishing section mill rolls with profiles of the cast iron roll or high speed steel or tungsten carbide roll etc.
The heavy duty roll turning lathe are suitable for workpiece up to the following data:
Max. Diameter to be machining : 550mm
Max. center distance:2500mm
Max roll weigh on center:3500Kg
CNC controller: siemens 828D
Optional function 1
Special software for programming shop turn machining step programming.
Optional function 2
The turret block can be selected with the NC quartet turret. It can fix 4 shanks at the same time. it's very good for machining rough and finish with different shanks.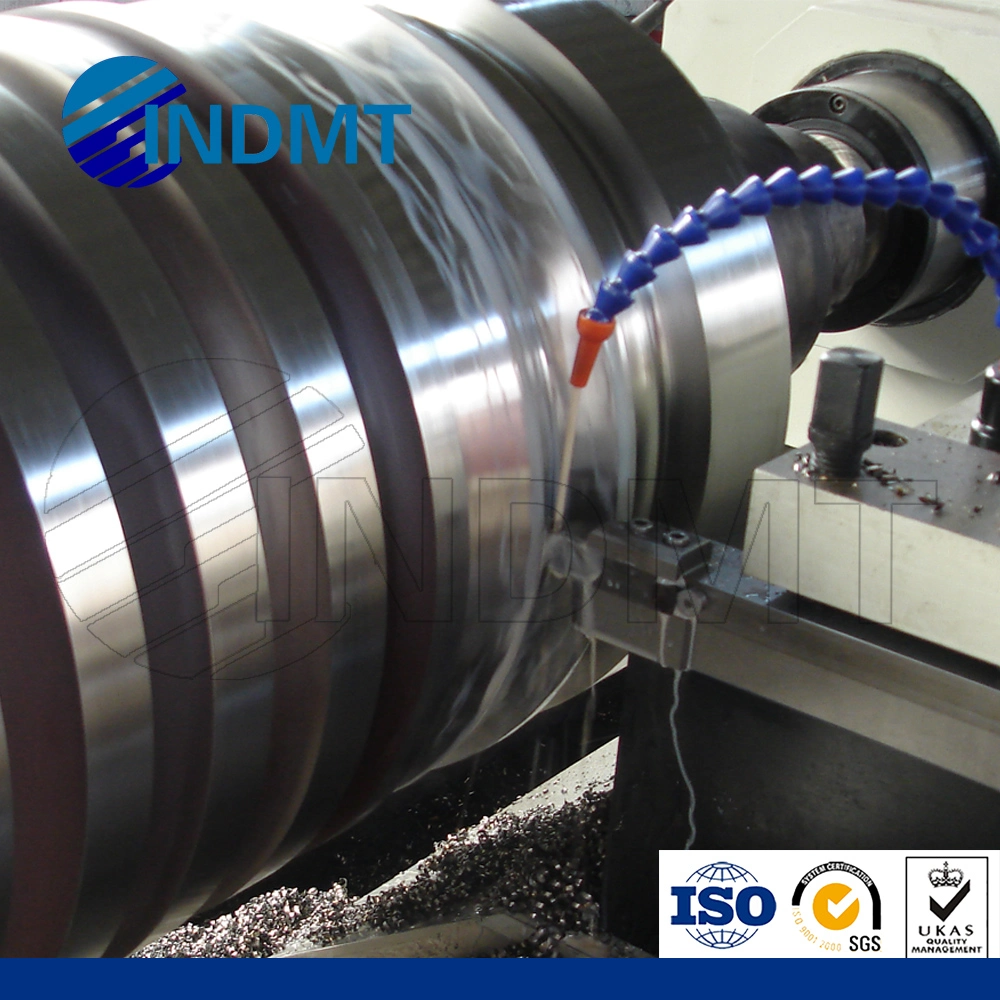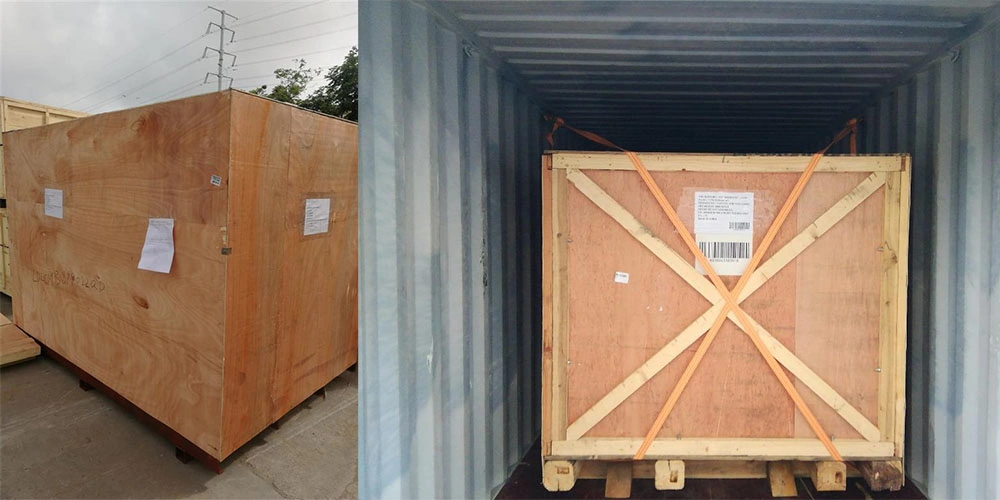 INDMT
's products implement
world
wide joint warranty services. Regardless of where you buy and use
our product
, you can contact our company by calling the maintenance service hotline
,we p
romise
s to
respon
d quickly
and
solve the fault fast
.
In order to meet the needs of the market and customers and better serve the customers,
INDMT
is equipped with trained technical service engineers with professional machine tool knowledge in major regions to provide professional after-sales service. And established 24-hour response service call platform, monitoring all service calls throughout the service quality is trustworthy!
INDMT
can provide maintenance, procurement and design personnel with advice on basic knowledge of CNC machine tools, selection, installation and disassembly, maintenance of CNC machine tools and equipment management. The above services help customers to reduce installation errors, improve work and safety habits, and increase the efficiency of maintenance personnel. The machine tool achieves the best results and the longest life.
INDMT is found as high precision machine manufacturer. We design, produce train and commissioning.
We produce CNC grinding machine for tungsten carbide ring. EDM diamond grinding wheel shaped machine. CNC guide ring turning and grinding machine.
We makes CNC grinding machine for carbide combination roll or high speed steel roll. Specially for rebar finish groove roller. It can help you save roller, increase the amount of steel in the roll.
We manufacture CNC heavy duty turning for carbide combination roll or high speed steel roll or high nickel molybdenum ductile iron roll supplier. CNC heavy duty roll turning lathe, it can remove ribs in the HSS roller. We produce CNC TC ring turning lathe. It will be more efficient than TC ring grinding machine. We also provide CNC turning and grind multi-functional machine. One machine can achieve rough machining and finishing.
We supplies CNC notching and logo marking machine. The machine have more models for selecting. Heavy duty CNC notching and logo marking machine is design for HSS roller and judge diameter of roller or groove.
have spare parts and CNC notching insert and CNC turning insert etc. PCD notching insert for TC RING, PCBN notching for HSS roller. TC notching insert for HSS or for high nickel molybdenum ductile iron roll. CBN turning insert for HSS roller or for iron steel roller . PCD turning insert for TC roller.
provide technical advice and maintenance and service. We accept the design the production of machine tools according to customer needs.

It is our pleasure to receive your advice or inquire. If you need more information pls visit our website indmtgroup.en.made-in-china.com
1.How can I choose the most suitable CNC Roll turning machines ?
A: Please tell me your roll size , it is better to send us the roll's drawing.we can choose the most suitable CNC roller notching machine model for you.

2.What is your trade terms?
A : FOB, CFR and CIF all acceptable.

3.What's the Payment Terms ?
A : T/T ,30% advance payment after order ,70% balance payment before shipment ;
Irrevocable LC payment at sight .

4.What's the MOQ?
A: 1 set .(Only some low cost machines will be more than 1 set )

5.How long is the production time
A:The production time for Non-standard CNC machine is 50-60 days